The absolute essential urge in summer is to stay hydrated and feel refreshed. We think summer is the time for some fun and refreshment which does not always need to include alcohol in it. With temperatures rising across the globe, the number of people opting for non-alcoholic mocktails is also on the rise. Chowman is here to your rescue, to ease the pain of the scorching heat.
The wide range of brand new refreshing mocktails with perfect blend of flavours and concoction mixed with utmost care by our mocktail experts at Chowman is sure to make you feel good.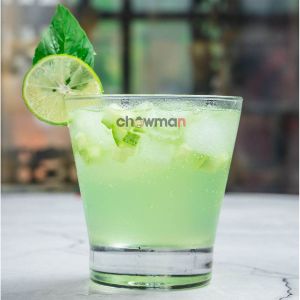 The famous mocktail blends will transport you to the heavenly Thai breeze with a glass of Thai lemonade, our classic twist to the Thai flavours, or get your hands on our Seabreeze mocktail, which will surely satisfy your tropical craving and if you are feeling the sparkle in your eyes are washed down with the sweaty heat then our Sparkling Blueberry is here for you too, with its fruity flavours.
So what are you waiting for? Celebrate the sunny summer with our new assorted range of summer mocktails at Chowman. Wash down your summer sorrows and enjoy with a refreshing mocktail in your hand.
Here is a sneak peak to our wide range of Mocktails,
Cucumber Limeade Tangy Pineapple Seabreeze
Thai Lemonade Sparkling Blueberry Summer Fresh
Real Iced Peach Tea Real Iced Tea