When Turkeys, expensive wine and food become farfetched, then Kolkata, Bangalore and Delhi's best Chinese chain of restaurants, Chowman comes in!
But wait a minute! Celebrating Christmas with Chinese food? Yes! While that might sound a little strange for many, Chowman is trying it's best to curate the perfect fusion of Christmas with the Asian taste a little different this time!
Yup! We ain't talking 'bout the typical Fried Rice & Chilli Chicken, or Shanghai Noodles and Drums of Heaven. We are talking about some of the unique dishes to pair up this Christmas eve chill with an Asian zing, available only at Chowman!
Lemon Coriander Thick Soup Veg: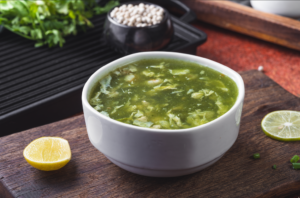 A thick preparation with cabbage, carrots and beans for heavy outburst of flavourful coriander and lemon for that ultimate tang and spice summed up in one amazing soup.
Chowman's Favourite Soup:
From the house of Chowman, our very own specialty soup is a pure bliss that comes with an amalgamation of two different soups in perfect proportion, adding up luxury ingredients such as prawn, Pak Choi, egg drops, mushrooms, boneless chicken and many more.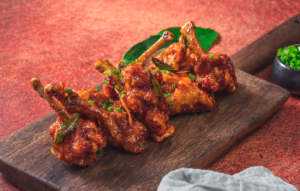 Chicken lollipops sauteed in special sauces and other specific sauces for a Thai bend to the flavour.
Kolkata Style Chilli Duck: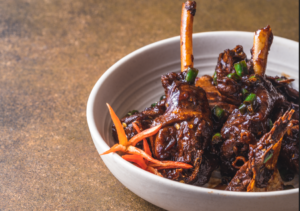 Tender duck meat marinated, then tossed in dark Soya, green chilli, topped with spring onion for a spicy zing!
Schezwan Orange Roasted Pork:
A speciality dish with a sweeter streak from the house of Chowman, we bring you marinated pork tossed in tomato sauce and chilli sauce, flavoured with orange juice and sprinkles of schezwan pepper on top
Prawn In Chilli Mountain Sauce: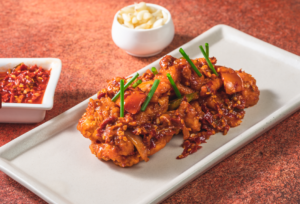 A favourite of the sea-food lovers this dish features stir fried prawns in spicy sauces, chilli flakes that serve the perfect spicy start to your Chinese meal
Roasted Duck With Pickle Ginger & Pineapple: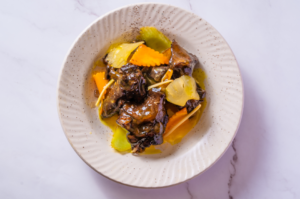 Duck prepared in a perfect blend of sour and sweet, with a subtle dash of ginger flavour.