Summer is here with its scorching heat and a healthy diet along with some hydration is all we want this season. Chowman brings you five easy recipes that is good for your health and satisfies your soul.
MEAT BALL SOUP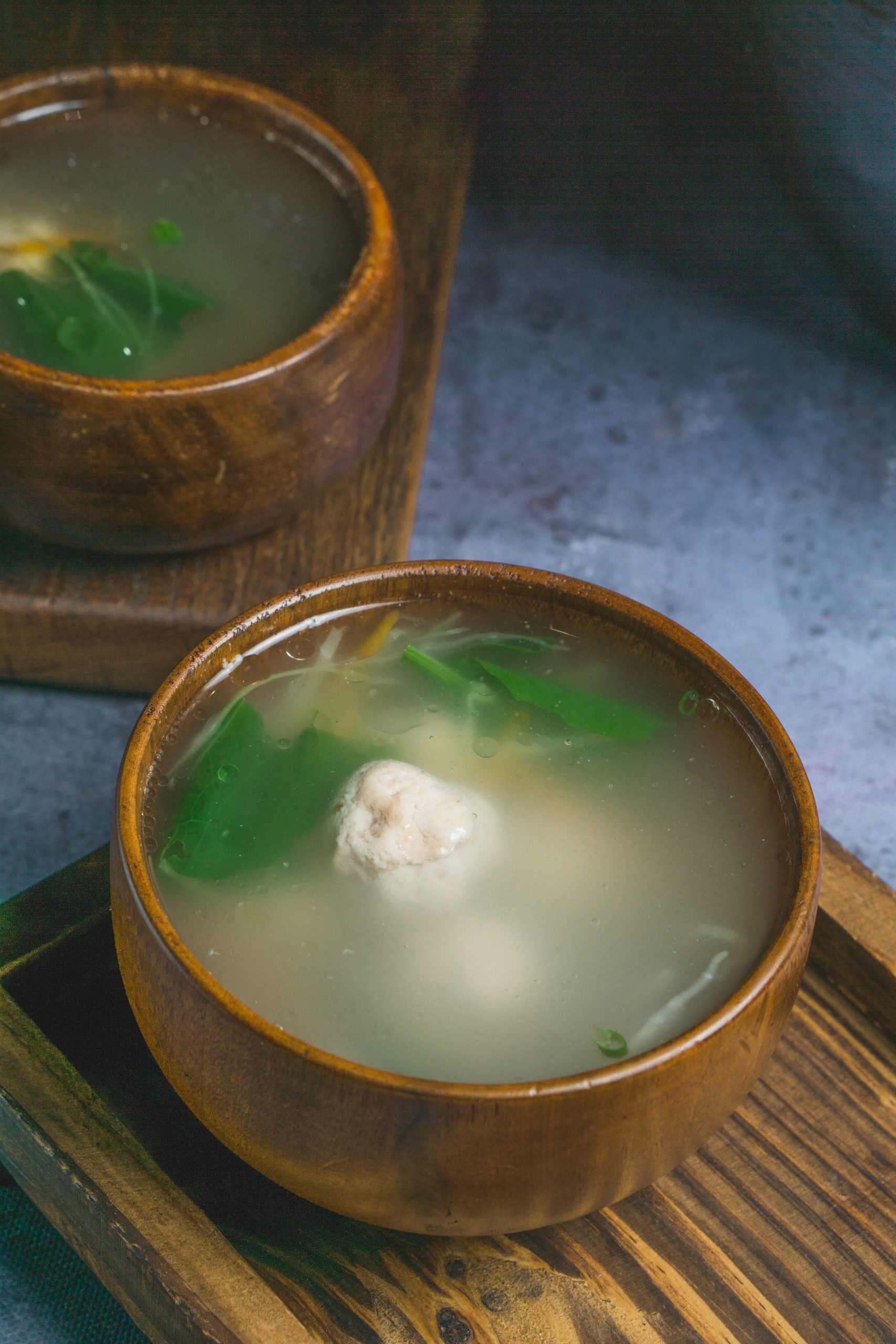 Clear soup with minced meat ball flavoured with assorted fresh vegetables is the perfect start for a summer afternoon lunch.
Ingredients:
50gm to 60 gm of tender meat
Cabbage
Carrot
Mustard Plant
Salt & Pepper
Spring Onion
Cooking Time: 10-15 Minutes
Portion: 2 people
Methods:
Take the minced meat and marinate them with salt and pepper.
Press them into four pieces of balls and cook tem in clear water, and then keep the balls aside.
Finely shred the parts of Cabbage, Carrot and Mustard plant together.
Take the stock water in a pan and add some Salt, and Pepperto it.
Add the meat balls into the soup
SAUTÉED ASSORTED VEGETABLES-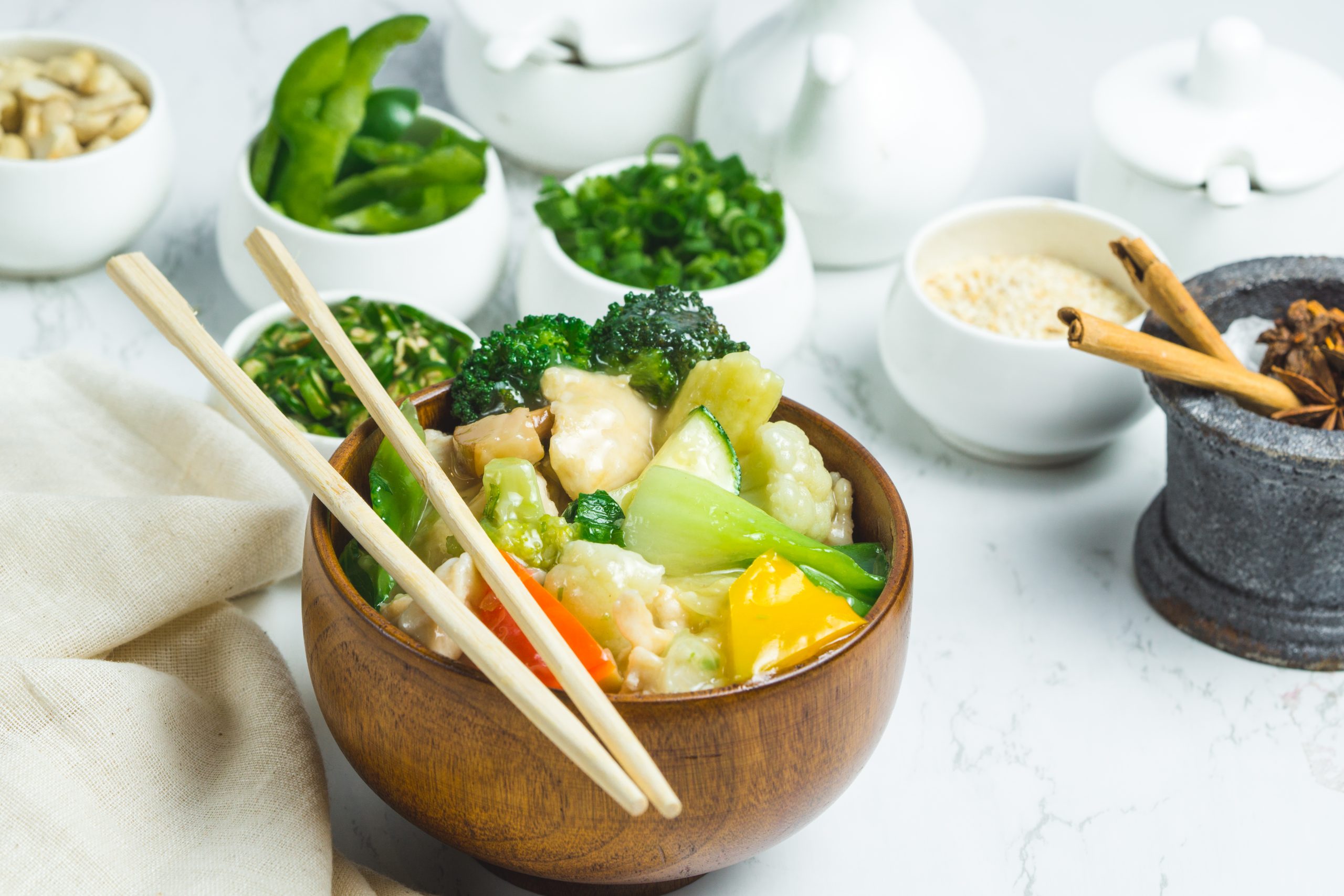 An exotic, vitamins enriched, super healthy side that complements your main course
Ingredients:
Salt
Capsicum (Three Bell Peppers)
Carrot
Cauliflower
Onion
Spring Onion
Broccoli
Chinese Cabbage
Zucchini Green
Pak Choi
Broth Powder
Butter
Sugar
Vinegar
Wine
Black Pepper
Methods:
Take the diced veggies and sauté them altogether.
Add some pre sautéed chopped garlic with the assorted exotic veg.
Toss them in vinegar, wine and butter
Garnish with Spring Onion.
Cooking Time: 15-20 mins
Portion: 2People
CRISPY NOODLE SALAD
Fresh raw salad meets the light crisp of noodles for that perfect brunch menu.
Ingredients:-
Cabbage
Green Capsicum
Carrot
Green Chilli
Lemon
Onion
Noodles
Refined Oil
Coriander Leaf
Tomato
sugar
Methods:-
Take some noodles, boil and then fry in refined oil until crisp, golden.
Finely Shred portions of Cabbage, Carrot, Tomato, Onion and Green Capsicum
Squeeze few lemon drops on the shredded raw veggies for a slight tang
Chop Green chilli
Add Sugar and salt and mix the entire salad with the Crispy Fried noodles.
Serve it hot and Fresh
Cooking Time: 10 mins
Portion: 2 People
CHOWMAN SPECIAL CHICKEN
A specialty, non-veg dish, mounted by exotic veggies and greens for vitality, that keeps you on your toes with its nutrient components.
Ingredients:-
Three Bell Peppers
Carrot
Garlic Cloves
Onion
Chinese Cabbage
Pak Choi
Cauliflower
Broccoli
Babycorn
Button Mushroom
Shiitaki Mushroom
½ portion of sliced Chicken
Methods:-
Chop few cloves of garlic along with the celery
Saute in broth with Salt, Pepper and sugar, added to some wine.
Add water for the gravy, and then add the sliced chicken portion into the gravy.
Finally Garnish with some Spring Onions.
Cooking Time: 15 mins
Portion: 2 People
CORIANDER BURNT GARLIC RICE
Coriander flavoured rice with vegetables and egg flavoured with burnt garlic brings you a flavoured, light main course meal, perfect for your summer appetite.
Ingredients:-
Babycorn
Salt
Beans
Carrot
Garlic
Refined Oil
Broth Powder
Corinader Leaf
Egg
Sugar
Table Rice
Black Pepper
Methods:-
Chop the carrots, beans, and corn.
Meanwhile, keep 1 bowl of boiled rice ready.
Take 2 pieces of eggs and fry them.
Chop some garlic and sauté with the pre-chopped veggies in refined oil.
Sprinkle Salt and pepper on top.
Then add the fresh veggie broth, along with the rice.
Toss them on a pan.
Finally garnish with burnt garlic and coriander leaf.
Cooking Time: 10-15 mins
Portion: 2 People