Chinese food is a great way to get the most out of your meal. It's packed with flavour, and it can be customized to fit your taste buds. Plus, it's incredibly pocket friendly when it comes to your choice of fine-dining at Chowman.
Here are few commonly known dishes that you can try from Chowman, Delhi, but, at a much affordable price.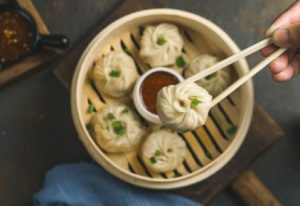 Popular Chinese Dishes
Veg Momo: These bite-size dumplings, usually served in steamer baskets, are a popular breakfast dish in the Chinese culture, but it perfectly fits in for an evening filler dish.
Price for Two: Rs165/-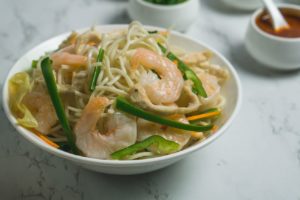 Wok Tossed Hakka Noodles: This noodle dish is made with stir-fried noodles, vegetables and meat or seafood. It's often topped with soy sauce and/or oyster sauce for added flavor.
Price for Two: Rs 180/-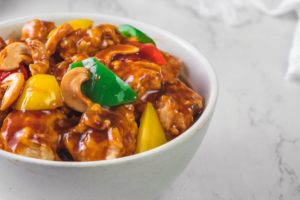 Kung Pao Chicken: This spicy dish features chicken chunks fried in a sweet and spicy sauce made from chilies and peanuts (kung pao means "stir-fried" in Chinese). It's often served over noodles as an entree or appetizer for a lip-smacking experience.
Price for Two: Rs315/-
Sweet & Sour Pork: Another classic dish consisting of roasted pork slices tossed together with bell peppers & onions then doused liberally in sweet & sour sauce made from soy, vinegar & honey.
Price for Two: Rs 305/-
Whether you're looking for a light snack or a full meal, Chowman has something that's perfect for any taste and budget. Other than these commonly found items, start off with some of the classic Chinese appetizers like spring rolls, dim sums, and dumplings. These simple dishes are packed with flavor but won't cost you an arm and a leg. If you're in the mood for something more substantial, try out their signature stir-fries like Shanghai Fried Rice or a plethora of fish, Chciken, Pork, Lamb and seafood dishes. The savory flavors combined with the crunchy vegetables will surely satisfy your craving without breaking your bank.