The grand festive season surrounding the Christmas is a worldwide affair. Earlier, what was very religious centric, in the present day has become more of a cultural affair. And with passing days, the cultural barrier is falling apart, thereby Christmas becoming a celebration of winter, happiness, joy, merriment and a welcome to a brand new year!
Back in the days, around Europe and America, Christmas was a means to simply stay within the warmth of the stone house, away from the winter snow and chills, feasting on scrumptious, delicious food, luxury delight, expensive wine and scotch with family. But with the passing days, marking auspicious event of Christ's birth, 25th December has become a day when every household bask in the joy of merry-making!
Meanwhile, people too are trying their best to give a cultural bend to this celebration!
Although celebrating Christmas in a Chinese way might sound a little strange, but it's not too far from the reality. In places like Shanghai, Hong Kong, Beijing, children hang around their stockings waiting for their santa claus aka. Dun Che Lao Ren to come with their Christmas present. Gradually with passing days, the Chinese are getting more and more innovative of merging in their Chinese Culture with the Christmas celebration.
Kolkata's favourite Chinese chain of brand, Chowman has been known for pioneering as the best Chinese hub. And here it brings, six of the most amazing signature dishes that are a must for the Christmas celebration-
Chowman's Meat Ball Soup-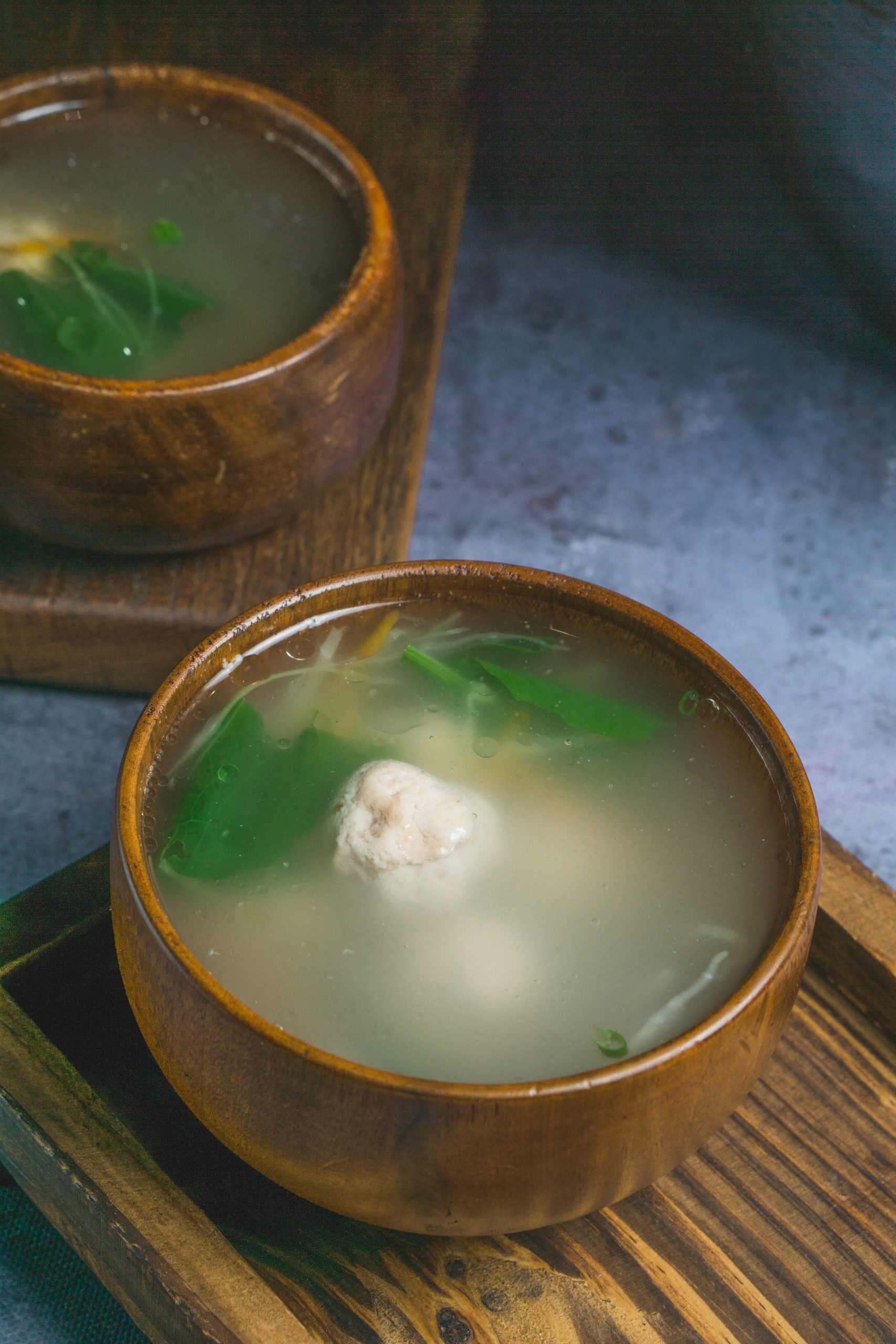 Photo by: Chowman
INGREDIENTS:
50gm to 60 gm of tender meat
Cabbage
Carrot
Mustard Plant
Salt & Pepper
Spring Onion
METHODS:
Take the minced meat and marinate them with salt and pepper.
Press them into four pieces of balls and cook tem in clear water, and then keep the balls aside.
Finely shred the parts of Cabbage, Carrot and Mustard plant together.
Take the stock water in a pan and add some Salt, and Pepper to it.
Add the meat balls into the soup.
Cooking Time: 10-15 Minutes
Portion: 2 people
Prawn Har Gau: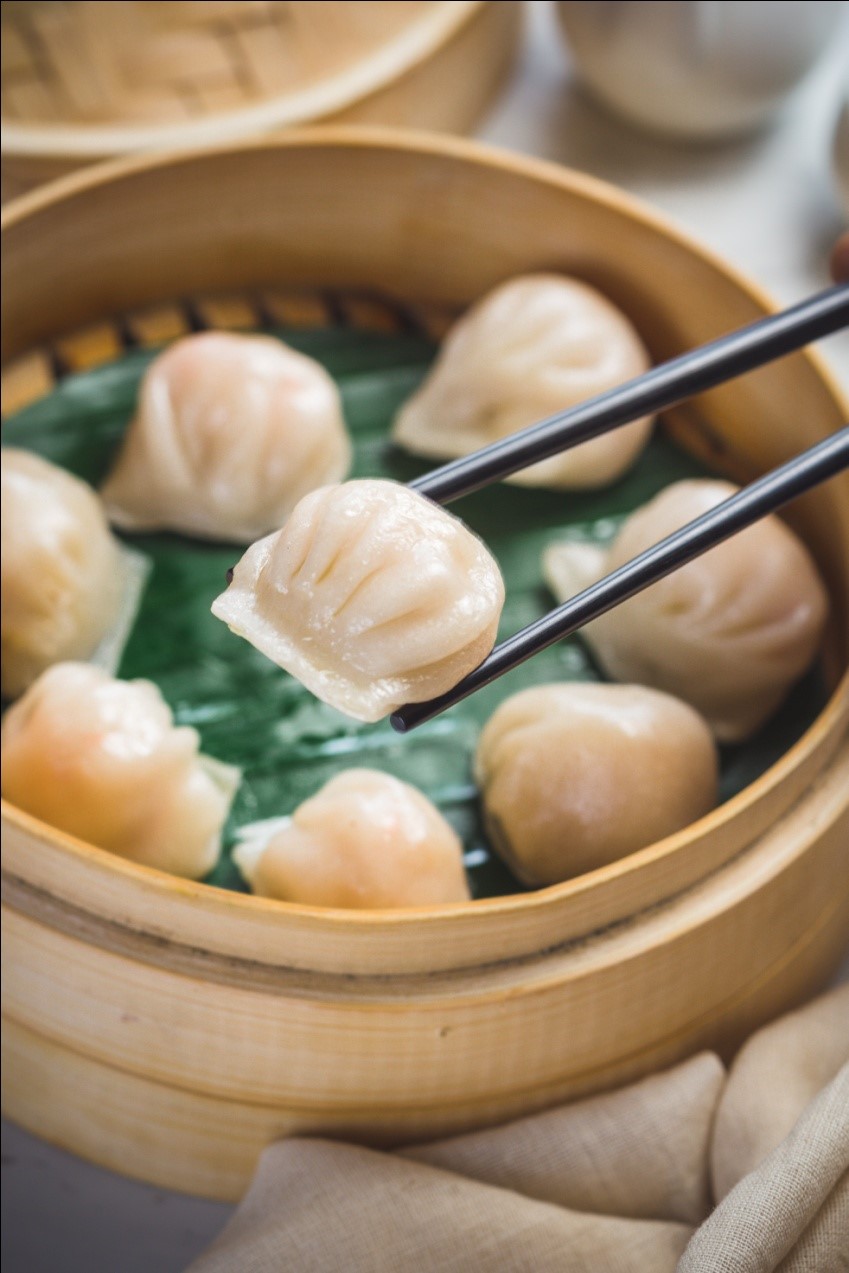 Photo by: Chowman
INGREDIENTS:
Prawns
Wheat Starch
Potato Starch
Seasame Oil
Salt
White Pepper
Oyster Sauce
Sugar
Ginger
Oil
METHODS:         
Take a bowl and make a concoction using potato starch & what starch for that transparent wrap.
Meanwhile marinate the prawns using sesame oil, salt, white pepper, oyster sauce, refined oil, sugar & ginger paste.'
Leave the preparation for a while so that the ingredients & oil can penetrate the prawn walls and mix in well.
Stuff inside the prawns within the wrap & steam it for a while.
Once done, serve it hot!
Chowman's Kung Pao Chicken (Dry)
Photo by: Chowman
INGREDIENTS:
Boneless Chicken
Soya sauce
Dark Sauce
water
sugar
cornstarch
Cashew nuts
Refined Oil
Ginger
Garlic
Salt Pepper
Spring Onions
Dry Red Chilly.
METHOD:
At first, take the boneless chicken and thoroughly clean them under cold water.
Marinate using salt, pepper, sugar as per taste and keep aside.
Then in a pan fry them till crispy golden in colour.
Now take a pre-heated pan and pour in a bit of refined oil in low to medium flame.
Then add chopped/ grinded ginger garlic into the pan followed by dry red chillies- a must for Kung Pao style.
Now one by one start adding the sauces into the pan in the lowest flame followed by water and sugar.
Now add cornstarch into the pan while stirring thoroughly to avoid any lumps.
Once the gravy attains thickness remove the pan from the stove and let it cool down a while.
Once again take a pre heated pan, pour in refined oil followed by ginger & garlic.
Put in the fried chicken pieces, and pour in the gravy from the top; stirring well.
Once cooked, serve the Kung Pao chicken, garnished with Cashews, spring onions and dry chillies.
Chowman's Schezwan Orange Roasted Pork
Photo by: Chowman
INGREDIENTS
Diced Veg
Shitake Mushroom
Sliced Orange
Pork
Garlic
Ginger
Celery
Champan
Tomato Ketchup
Orange Squash
Salt
Pepper
Chilli Paste
Sugar
Vinergar
Schezwan Pepper
Spring Onion
Refined Oil/butter
METHOD
Take a preheated wok and blanch all the diced vegetables. Once done, keep the veggies aside.
Now, heat refined oil/ butter in a wok.
Add some chopped ginger, garlic, celery, sauté them with Champan ingredients.
Add some tomato ketchup along with some Chilli Paste, and Orange Squash.
Stir these ingredients till a thick consistency appear.
Now add the salt, pepper, sugar & vinegar as per taste.
Add Schezwan pepper for flavour.
Garnish with Spring onion!
But how can we celebrate Christmas without a mouthful of cake to please us all the way?
Although not an inclusion in the Chowman menu as of now, prepare a very unique Chinese style rice flour cake, popularly called the Nian Gao using-
INGREDIENTS-
Sticky Rice/ Sweet Rice Flour
Suger
Water
Cooking oil
Raisin/Cashews
METHODS:
Heat a pot of water and sugar until the sugar melths and take it off from the stove till it cools down completely!
Now in to the pot of mixture, put in few drops of oil followed by the sweet rice flour (don't forget to stir continuously to avoid lumps).
Then add the whole mix into the aluminium foil, top it with raisings/cashews and close it tightly by wrapping a lid.
Once again, place a cooker onto the stove with water in it till it simmers a little.
Place in the aluminium pan into the water and close the lid tightly.
Steam the cake for over 45mins-60 mins.
Take out and cool off for a day.
Cut and serve it all soft and delicious!!